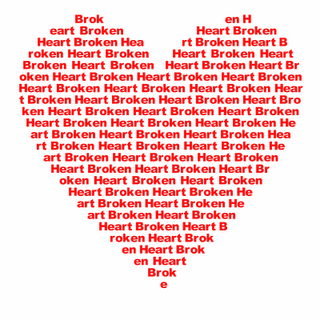 ComplicatedBoy has carried a torch for G- since September. And by torch I mean a smoldering obsession and single minded fixation. He has loved her the way most of America's 12 year old girls love Nick Jonas: with an aching desire tempered with the knowledge that the object of their affections is most likely unobtainable-or in CBoy's case- just way out of his league.
G- meanwhile, carried a torch for J-, CBoy's best friend since nursery school. And by torch I mean a stick that she would chase J- around the playground with, in an attempt to get his attention. But J- had eyes only for his soccer ball.
Then one day, everything changed. G- sent CBoy a note. The note read: "I am kinda over J-. But act normal. Don't tell anyone. Not even your Mom or Dad. Lift this flap when you get home." And under the flap it read: "I Love You. P.S. Meet me by the slide."
It was Christmas in January for CBoy. His sneakers did did not touch the ground for almost two blissful weeks, during which time G- proclaimed that he was Her Best Friend, and allowed him to sit with her at lunchtime. She came over for a well-supervised playdate during which CBoy presented her with his Best Rock from his collection--a rose quartz, which she took and shoved in the pocket of her jeans.
The following week, she invited him to her house for an afternoon, and together they ground potpourri into oil and poured it into an empty spice bottle and labeled it COLOGNE. CBoy dutifully dabbed it behind his ears daily, and went to school smelling like rose petals and basil.
Then the wind changed. Despite the fact that another playdate was scheduled for today, CBoy sensed a cooling of G-'s affections at the beginning of this week. He was exiled from the lunch table, and ostracized at recess.
"Ignore her," Sexyhusbandomine advised.
"Confront her" I countered, "Ask her why she isn't being friendly anymore."
"Give her space-make her come to you" Sexyhusbandomine insisted.
"Go right up to her and tell her she is hurting your feelings" I said.
In the end, he did neither. Just continued to follow her around like a beaten puppy dog until she turned to him yesterday and told him she was "Back together with his best friend, J-."
"She hates me." He said tearfully last night before dinner.
"Don't worry" I said, "You still have a playdate with her Friday and we can talk through the whole thing and everyone can still be friends and it will all be fine."
"Women." Said Sexyhusbandomine in a disgusted tone.
I sent CBoy off to school with the promise that everything would work out this afternoon.
This morning, I received an email from G-s mother, who wrote that G- had decided she would rather have some "family time" this afternoon instead of coming over to our house.
I am meeting CBoy at the door to school with a pint of Hagen Daz and a copy of the Sleepless in Seattle video.
Women.