Helllllllllllllllllloooooooooooooooooooooooo Chickkkkkkkkkkeeeeeeeeeeeennnnnnnnnnnnnnnnnns.
That is me calling out from the ginormous hole I am in. And you know that the first thing you need to do when you find yourself deep in a hole is to STOP DIGGING.
And so here is a guest post by BJ from
Don't Overthink It.
: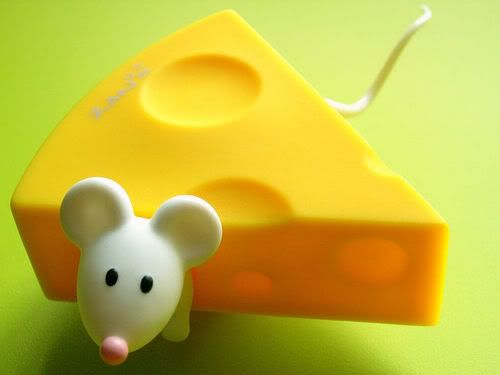 I was recently told to read "Who Moved My Cheese" because apparently, I am again, behind the entire population of the reading industry. No, I had not read it, I know, what a 'reading' loser, but I have had 'thangs to do' and it had not magically appeared on my nightstand.
So, I have purchased and started reading it. But I keep thinking, I have plenty of cheese, who moved my Chardonnay? I am not one to complain, you may not agree when you realize who is writing this, but give me a break, I have had all of the major life situations happen to me in the last 10 months. Lets review:
1. Divorce
2. Death
3. Loss of job
Yup, thats me. And I still can write this blog without spell check or mascara. Woo Hoo! I tell my friends when they call to check on me that I am vertical and have makeup on, so I think that is a good day. If I can teach my daughter and anyone else, resilience, I am the poster child that will keep on keepin on.
Now, my BFF that I've never laid eyes on, someone that I have a picture of in my kitchen and may or may not recognize in a dark bar, said I could write a blog for her for five bucks and 700 words or less, is either really desperate or really busy with her mudd issues and needs another guest blogger. So since I'm a team player, and would like floor space when I show up unannounced at her door, I decided I would send her this note..........
Here's a quote from Who Moved My Cheese: read on, and please keep in mind we never know what any day will bring.
Life is no straight and easy corridor along
which we travel free and unhampered, but a maze of passages, through which
we must seek our way, lost and confused, now and again, checked in a blind alley.

But always, if we have faith, a door will open for us,
not perhaps one that we ourselves would ever have thought of,
but one that will ultimately,
prove good for us
I think I like that alot....
LYGitcheeGoomieGutsLorrie,
Bj
Please go give guestblogger BJ some love
here.
BJ is available to guest blog for a small fee, made payable to me. Because I am the Huggy Bear of Blogger.