Happy Wednesday Chickens!
WHAT I AM READING:
I just finished reading
One Sentence Review:
Third book in a series about a girl who is hit by lightening and as a result is able to find dead people so she travels the country with her stepbrother who she has a romantic relationship with and they solve crimes and in all three books the bad guy is the innocuous character that appears in the second chapter that doesn't really do a lot but because so much is written about him/her you just know who did it sorry if I ruined these for you.
WHAT I AM DRINKING
As you can see by my Google Analytics, and the fact that comments left by people like
BJ
and
Kreg
are often a million times more entertaining than my posts, I have been pretty much laying off the sauce. But fear not dear readers. I have been learning a lot from
Dr. Drew
and plan to relapse in a few weeks.
WHAT I AM LISTENING TO
The Spawn have been hogging the CD player lately. ComplicatedBoy was given The Best of Michael Jackson album by Santa, who didn't realize it would lead to incessant performances of Billie Jean while CBoy calls out "Hey Mom- watch me grab my crotch! You're not looking Mom! Really, watch me grab my crotch and walk backwards! Mom, watch me grab my crotch and go up on my toes! Mom- Can I get Jazz shoes?"
Banana, on the other hand, was given a true instrument of torture from Homeland Security. It is a CD on which the cartoon character Dora the Explorer sings a selection of tunes from the '80s. My fellow Mommies will give me big props for sitting through" Vamanos! Celebrate Good Times Come On!" sung in a high pitched nails on a blackboard voice. It's enough to wish Swiper would swipe the CD.
So at work I am driving everybody crazy with obtuse tribute albums. Like the Maowbi Chorus sings U2 in Swahili. Or Bruce Springsteen's greatest hits played on bells.
WHAT I AM WATCHING
I was watching Banana play a computer game the other day
HERE
This is a game where if you pack your bag, the computer will tell you your PURSE-anality!! I am watching Banana go through her selections,putting make up, cell phone and tissues into her virtual pocket book when she clicks on an icon and asks me What Is Birth Control? Because apparently Japanese Animae characters never leave home without it.
But as far as TV goes, I love A & E's show
HOARDERS
. I actually said to Sexyhusbandomine that if I had to choose a different profession, I would like to be one of those professional organizers that goes into a person's house and makes it all clean (except i wouldn't ask them if they WANTED to keep the used paper napkin I would just throw their precious items away, cuz that's how I roll as a housecleaner) . Sexyhusbandomine took a look around at our current state of affairs in Chez Veasey and gave a dismissive snort -because apparently I am LIVING in an episode of Hoarders, but whatever.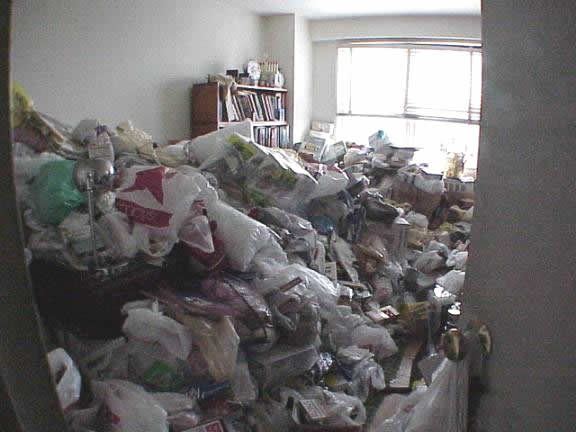 WHAT I AM LOVING
The trick where you wrap a rubber band around the botton on your jeans, thread it through the opening and back around the button. Brings me right back to the good old days of maternity jeans. ELASTIC WAISTBANDS. Let's bring them back in style, people.
WHAT ARE YOU
reading, drinking, listening to, watching and loving?